Molly Brown House
By Mike Johnson
Photos by Margie Johnson

Molly Brown was a famous survivor of the Titanic disaster. She lived in Denver, married to the man who discovered Colorado's richest gold strike and the state's purest vein of copper.

During the Titanic disaster, Molly kept a clear head, sharing furs and stockings with other survivors in her lifeboat. She took leadership of her boat, urging the women to row far enough from the sinking ship to stay out of its death whirlpool. Once on board the rescue ship Carpathia, Molly started with steerage passengers and captured the names of all survivors, working her way up to first class. This information was critically important to families awaiting word of the fate of their loved ones. Molly then started fundraising right on the Carpathia to create a survivor's fund to assist those who were severly impacted by the sinking. She formed a support group and kept in touch with survivors for the rest of her life.

They did not allow photography in the house. So the best description I can provide is that Molly really loved opulance and clutter. Her favorite colors were purple, red and green which she used heavily. Her front lobby walls were coated with gold leaf (since removed by tenants in between Molly and the Denver Historical Society). The home was beautiful and seemed to befit the colorful character, Molly Brown.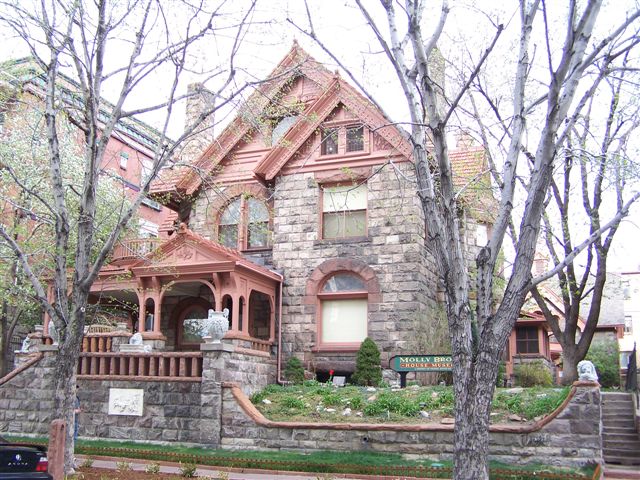 The Molly Brown House Museum is located at 1340 Pennsylvania Avenue in Downtown Denver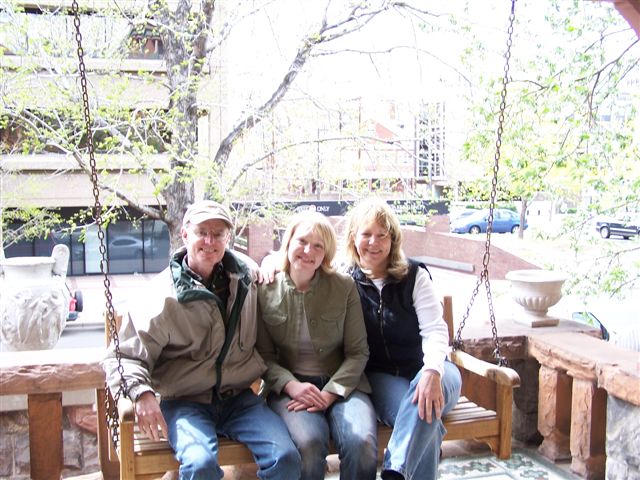 Margie, Jessika & Me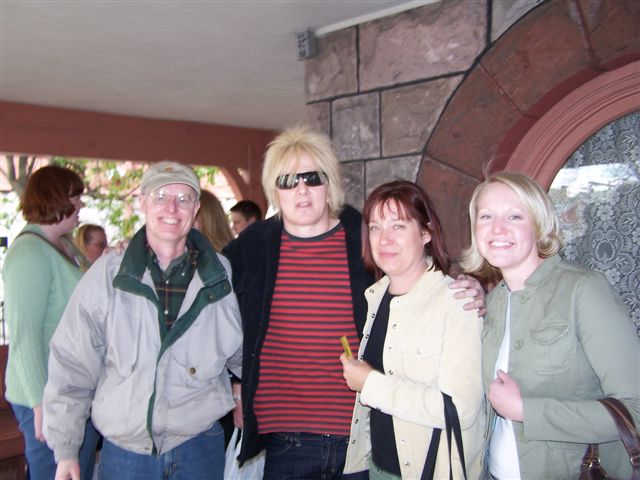 You never know who you will meet. This is a European rock star and his gal, visiting the states to film a performance for Media Mania. We had a great conversation waiting for the house tour to begin, but never caught their names.