Shrine Circus Put on a Great Performance
By Mike Johnson

We attended the Shrine Circus in Billings, Montana on 4/3/06 and had a wonderful time. The performance was amazing and it was a treat to play hooky on a Monday to attend.

The venue at the Shrine Auditorium was very cozy, placing us right next to the action. The acts were professional and well done and the circus food was delicious! We highly recommend attending the next time they come through town.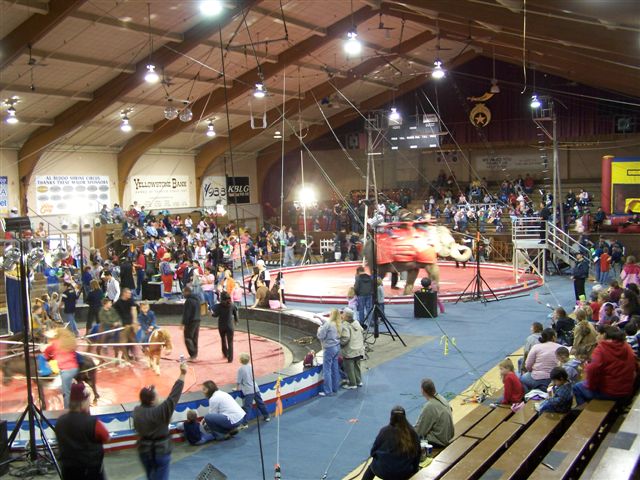 The arena was small, making it a very intimate, close-up performance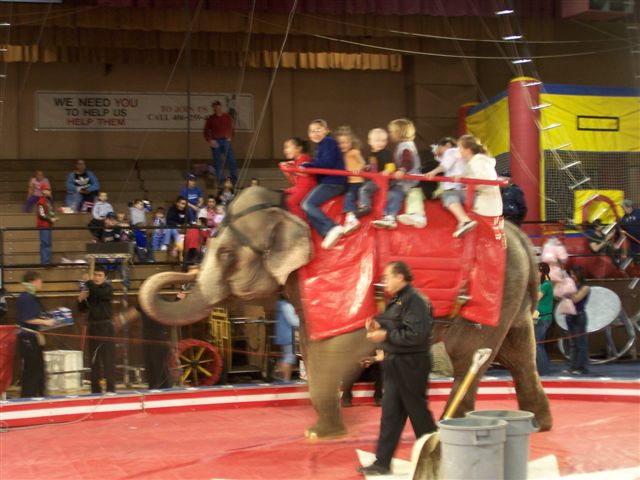 Kids enjoyed the elephant rides during intermission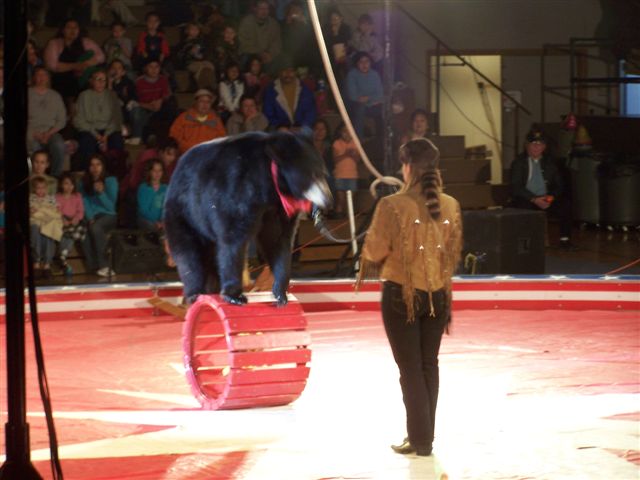 The bear act captured everyone's attention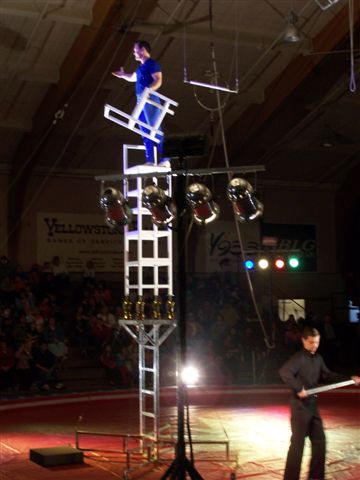 This guy's life depended on these stacked chairs using four bottles as a base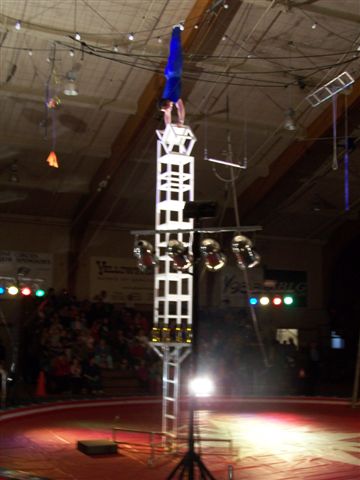 Now he's just showing off

No accidents during the highwire act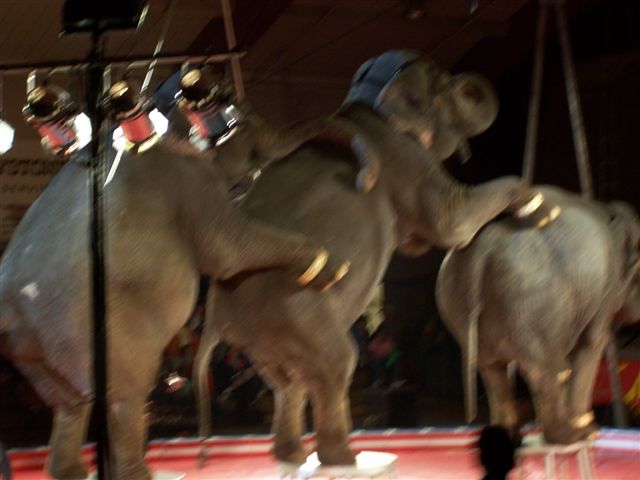 The elephant act was a fan favorite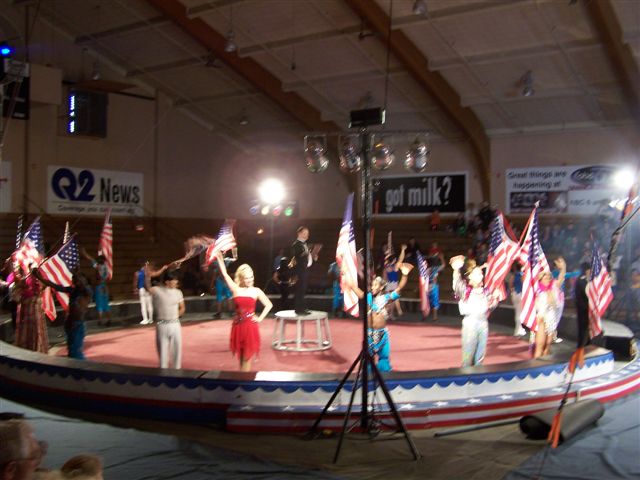 The Grand Finale