Split Rock Station Wyoming
By Mike Johnson
Photos by Margie Johnson

At the age of 14, Buffalo Bill Cody gained fame for completing one of the longest rides in Pony Express history. Arriving at the end of his run, little Will discovered that the rider he was to hand off to was dead. Will continued his ride and ended up traveling 322 miles in 21 hours and 40 minutes.

While traveling on Highway 287 between Muddy Gap, Wyoming and Jeffrey City, we came across the site of the old Split Rock Station, one of the Pony Express stations where Buffalo Bill switched horses during his famous ride. Split Rock is named after a mountain that has a large cleft. This mountain served as a landmark for folks traveling the Oregon Trail, which also runs right through this area.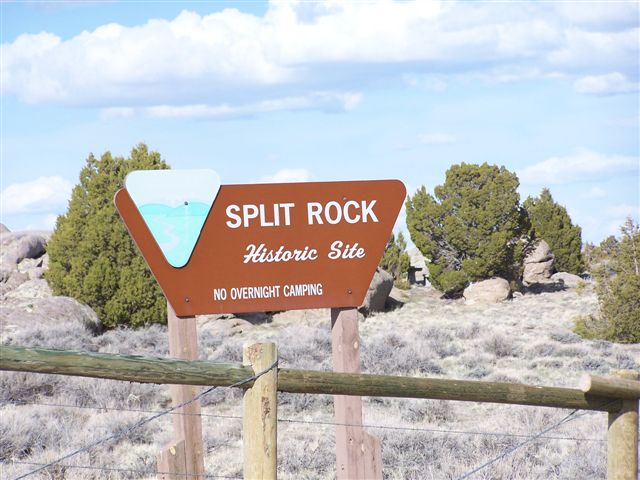 Watch the roadsides for Wyoming's brown historical markers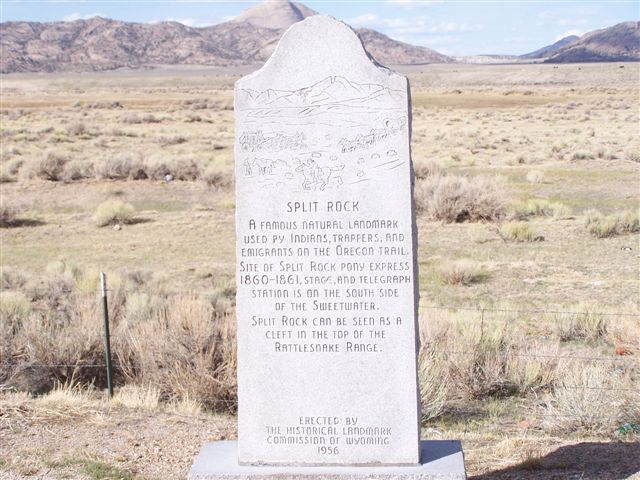 We located this roadside marker a few miles farther west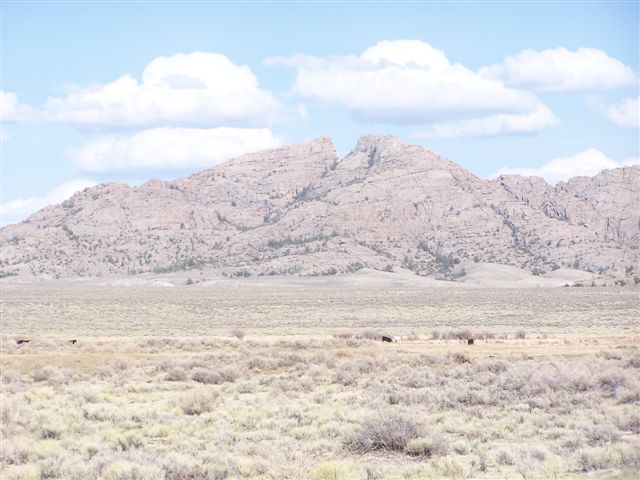 Those using the Oregon Trail could see this "Split Rock" for one day before arriving and two days after passing it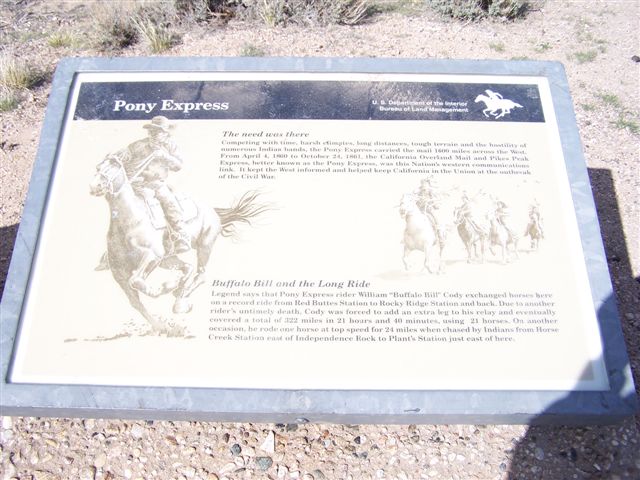 The story of Buffalo Bill's long ride for the Pony Express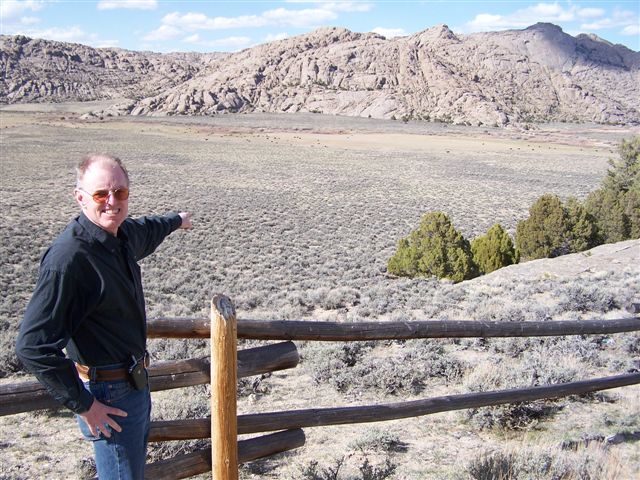 Pointing to the location where the Pony Express station was located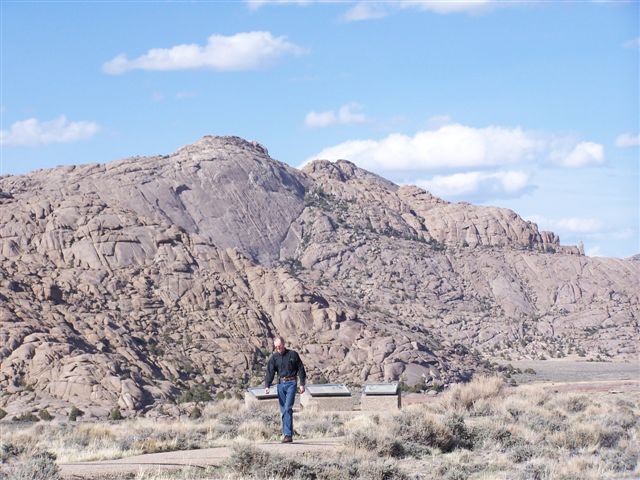 Plaques tell the stories about activities near Split Rock

The rocky terrain rises from the plains, making it a great place for Indian camps. You can see for miles from this location, escape the wind behind boulders or sleep under them during rain or snow. Just below the large rocky hill is a meadow with grass and river.

It gets so windy on this rocky outcrop overlooking Split Rock that the wind will support your weight as you
lean into it. OK, you might have to be skinny like me to pull this off.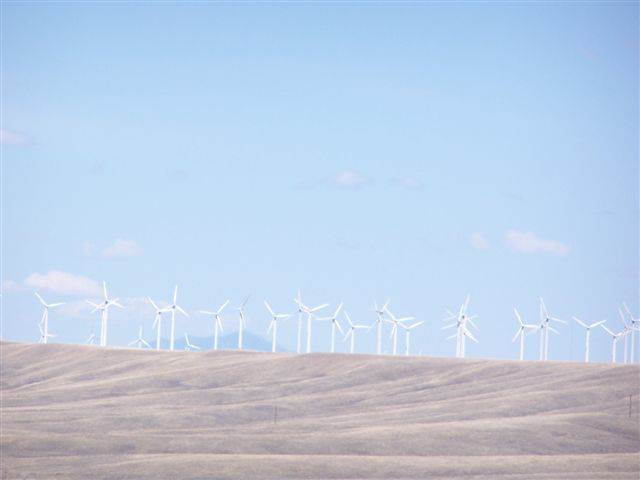 Wyoming harvests this wind and turns it into electricity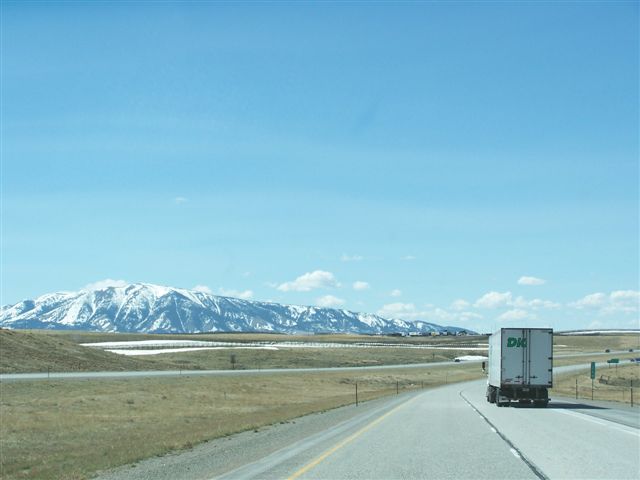 The view traveling on nearby I-80 toward Rawlins, Wyoming