Wood River Day Trip 4/30/06
By Mike Johnson
Photos By Margie Johnson

The Wood River area is accessed by turning west on Highway 290 in Meeteetse and then south on the Wood River Road (Park County 4DT). This drive makes a spectacular day trip. In our opinion, it is every bit as scenic as the Southfork, Northfork and Sunlight Basin -- all spectacular places.

The first third of the road is paved, the rest is dirt/gravel. We traveled in a 4 wheel drive vehicle which was needed on the last third of the road. We got within 2 miles of the old mining town of Kirwin before we were stopped by deep snow on the roadway. Amelia Earhart had a cabin under construction in Kirwin when she disappeared and the foundation still stands.

This area has it all -- 13,000+ tall snowcapped mountains, fast river, forest, wildlife and views to die for. A normal car would work for the first half of the trip but if you have ATV 4 wheelers, you can get all the way to Kirwin, making this one of the best rides you'd ever take.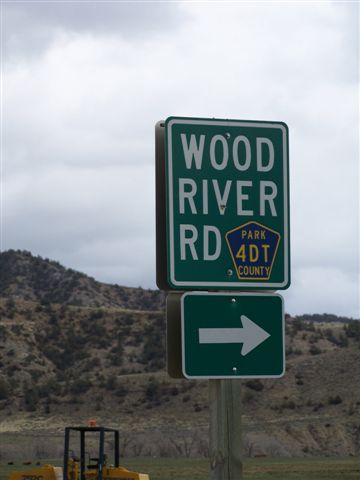 Turn onto this road from Highway 290 which you'll find in downtown Meeteetse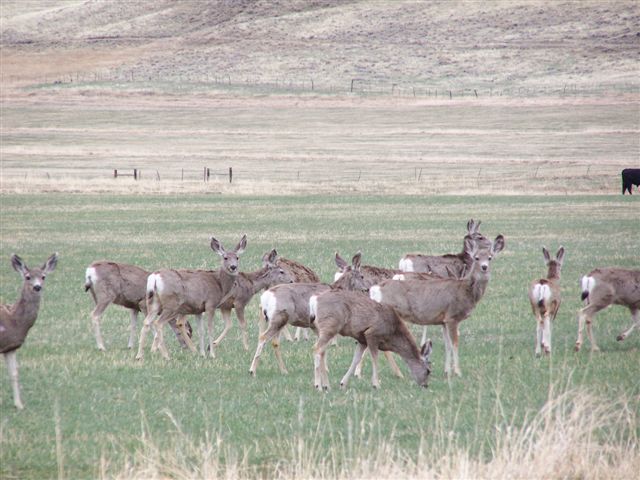 We easily saw over 500 deer. These were on the Pitchfork Ranch on HWY 290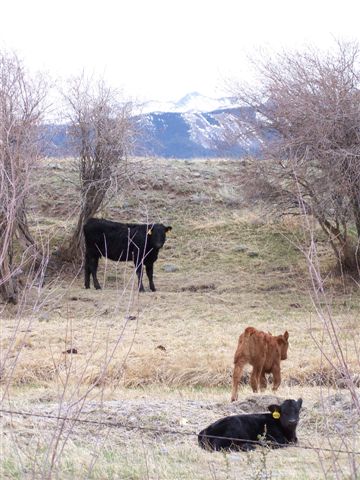 Cattle on the Pitchfork Ranch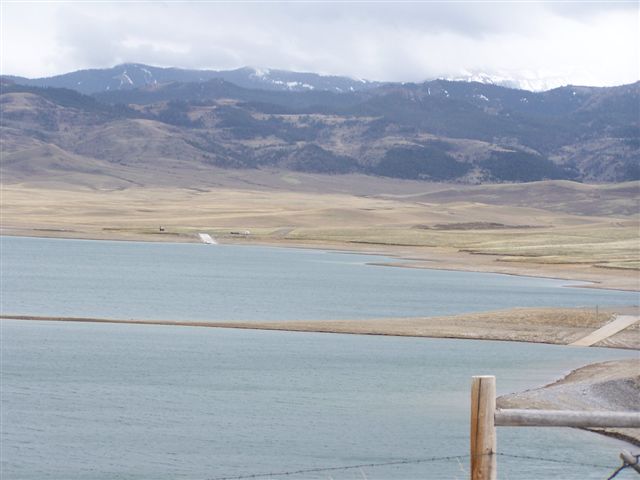 The Upper Sunshine Reservoir off HWY 290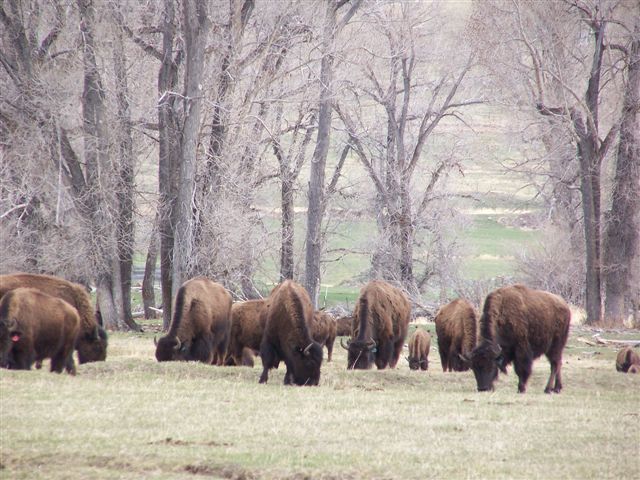 Antlers Ranch has about 500 buffalo

There were several million dollar homes with billion dollar views

Another example

The 35-acre Wood River Lodge is for sale for $1.45 million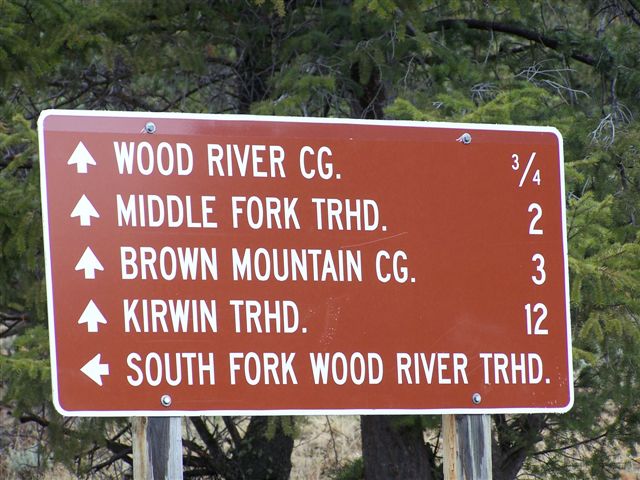 The mileage sign upon entering the National Forest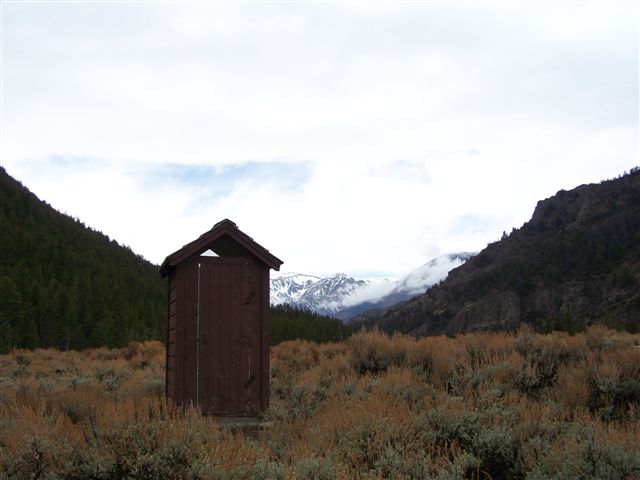 Outhouse with one of the best views in the west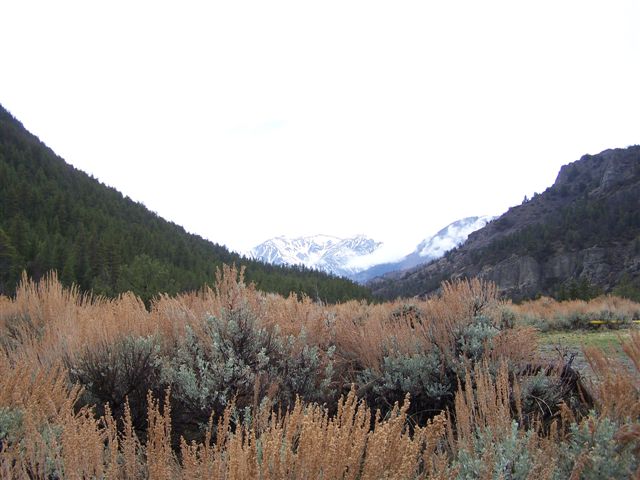 Without the outhouse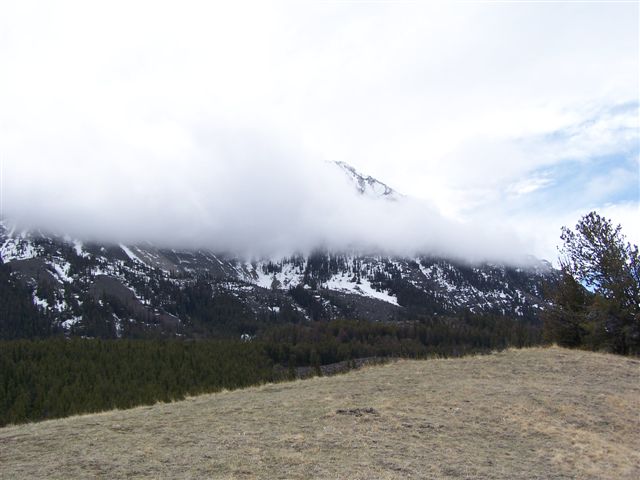 Driving in the clouds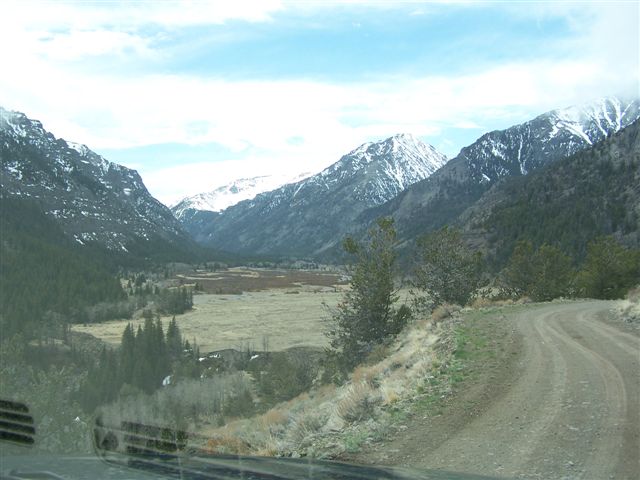 Huge valley overlooks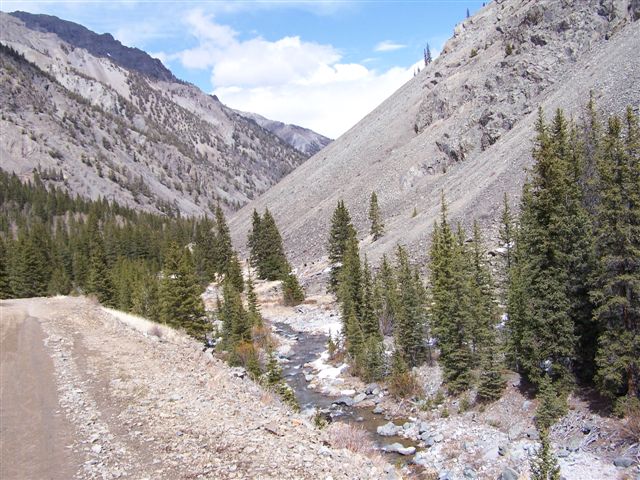 Tributary running to the Wood River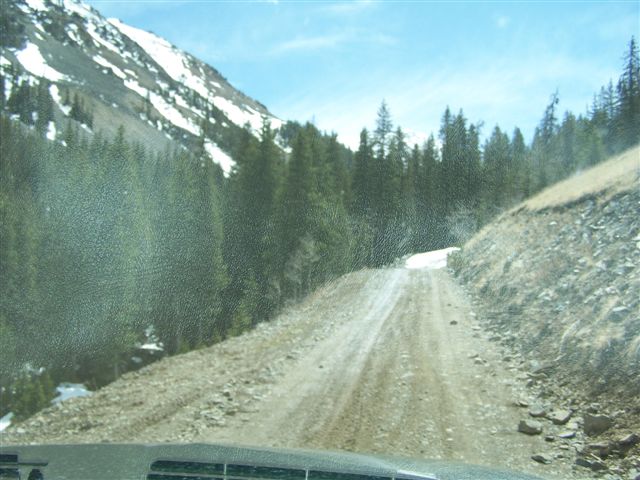 Narrow part of the road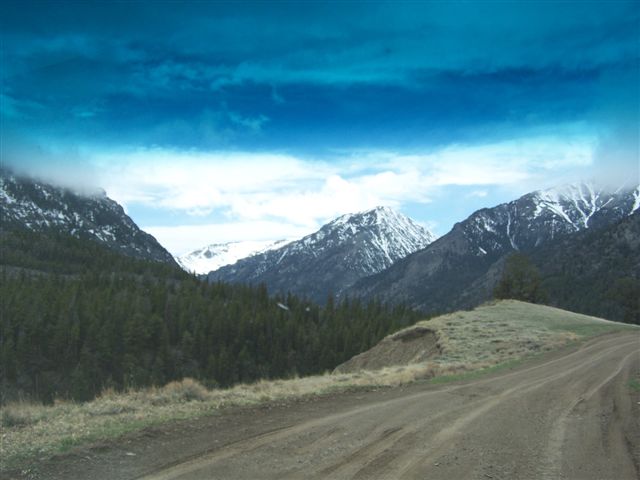 More road views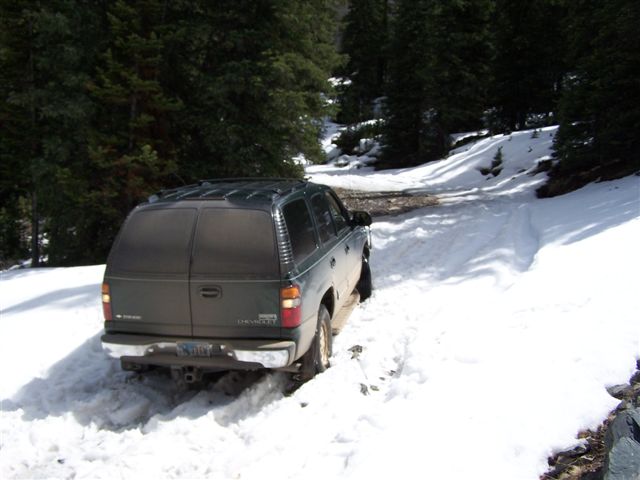 End of the road for us, two miles from Kirwin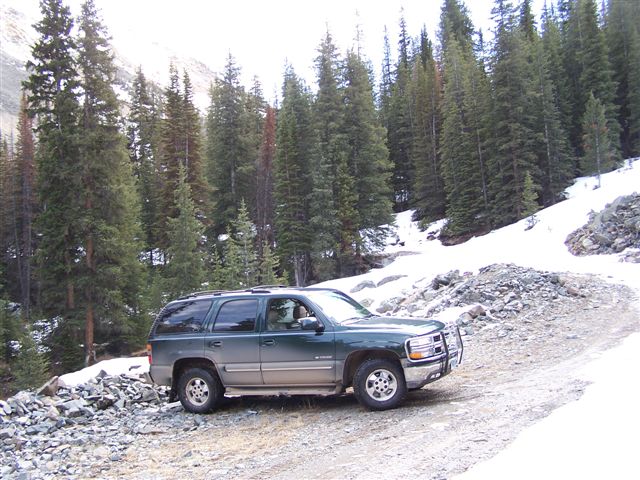 With the help of some ATVers we freed the car from the snow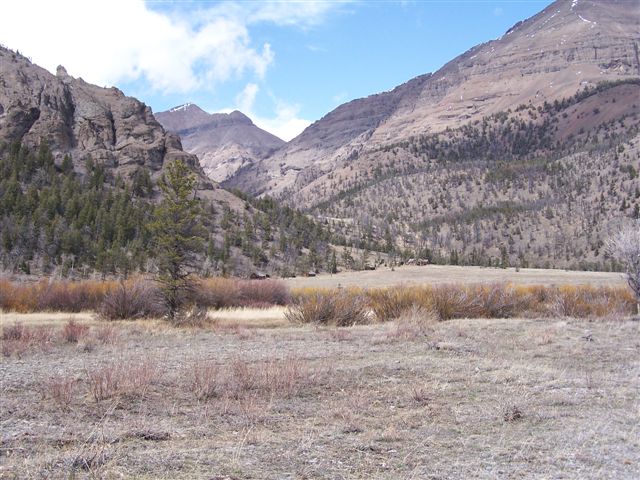 Views were worth the drive

A friendly Marmot checked us out on the way home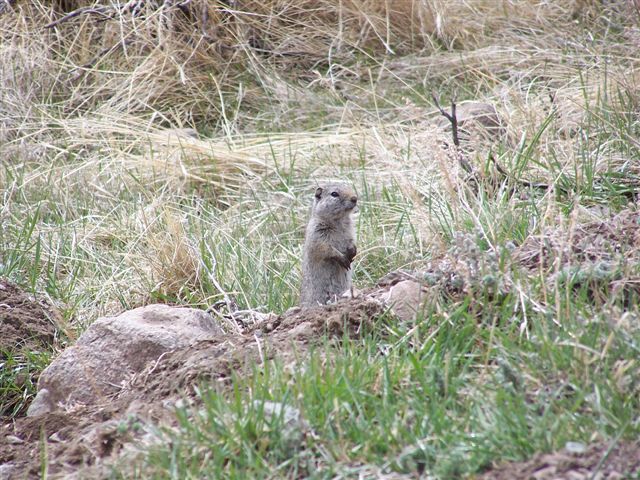 As did a Prairiedog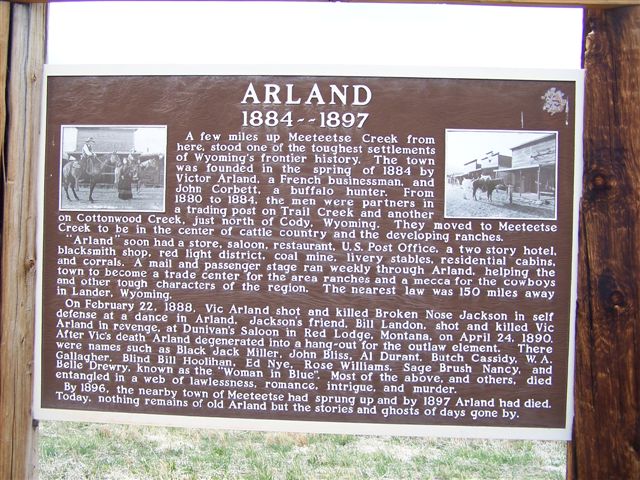 Arland was a lawless town between Cody & Meeteetse. This marker is on HWY 120 north of Meeteetse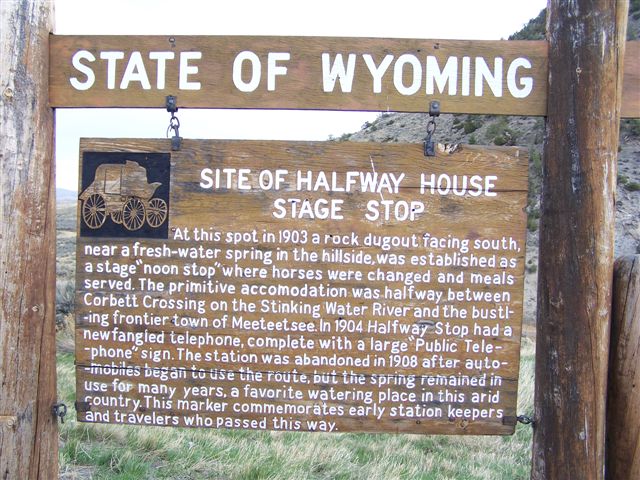 Old stage stop was once here. This marker is on HWY 120 north of Meeteetse
Mike & Margie's Other Photo Essays