WOODBURY ESTATES MOBILE HOME PARK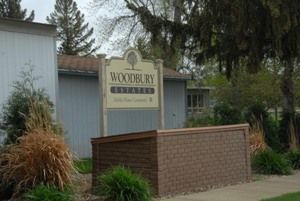 Rental Lots For Mobile Homes & Extended-Stay RVs
602 NW 9th Street
Madison, South Dakota 57042
605-270-3156 Park Manager (Brenton)
CURRENT VACANCIES:
We have available spaces for permanent mobile homes and extended-stay RVs.
Permanent mobile home spaces rent for $255 per month + utilities.
Extended-stay RV spaces rent for $255 a month + your metered electric use. (Minimum stay one month)
#209 & #409: Trailers for sale for $500 FREE to someone who will agree to rehab them within 90 days. Rehab must be completed before we allow you to inhabit them. Trailers must stay in park forever, but you can resell them to someone who clears our tenant qualification checks. One month of free lot rent after you pay first month's rent. You must prove you have the skills and resources to rehab the trailers. They are available individually or together. They can be your primary residence or you can rent them to others we pre-approve.
---


LOCATION: From the Hwy 34/ Hwy 81 intersection (Landmarks: One Stop & Pizza Ranch), drive 1/2 mile north on Hwy 81. Turn right on NW 9th Street and go 1/2 mile. Park is located on the left, next to Madison Elementary School.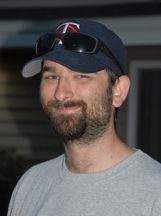 MANAGEMENT: Brenton Bender is our manager. He can be reached by calling 605-270-3156. Showings are performed after you make an appointment with him.
GENERAL INFO: Woodbury Estates is a 72-space community located on 12 wooded acres in an attractive, established residential neighborhood.

PETS: We love dogs and cats but unfortunately, they don't always treat our community with equal love so we are selective about what pets we allow. We will consider accepting your dog if it is well-trained, doesn't excessively bark and is spayed or nuetered. We also approve cats if they are spayed or nuetered and stay inside.
LEASE: We require a minimum of a 12-month lease for permanent mobile homes. We've found that this makes our community more stable and pleasant. We do enforce the lease however, so you must fulfill the term of the lease once you sign it. Extended-stay RV spaces are rented on a month-to-month basis.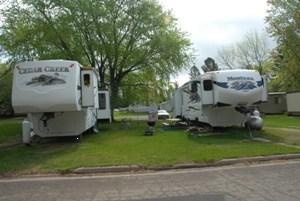 UTILITIES: For permanent mobile homes, utilities are based on your usage and are payable in addition to rent. The park bills you for all your utilities (water, sewer, electric, garbage) except for natural gas which must be placed in your name and is billed to you by NorthWestern Energy.
The average utility cost for park residents is below:
ELECTRIC: $50-$100 per month (metered based on your usage)
WATER&SEWER: $35-$50 per month (metered based on your usage)
GARBAGE: $12 per month.
NATURAL GAS: $20-$40 per month in summer, $60-$120 per month in winter (metered based on your usage). To get natural gas in your name when you're approved as a tenant, call NorthWestern Energy at 800-245-6977. A deposit may be required.
CABLE TV / INTERNET / TELEPHONE: Woodbury Estates is located in an area that offers the following Pay-TV options: Vast Broadband and Midcontinent Communications. Dialup, DSL and wireless Internet connections are available from CenturyLink, Vast Broadband, Midcontinent Communications, Golden West and Sioux Valley Wireless. Traditional telephone service is available from CenturyLink and cellular service is available from a variety of dealers in Madison.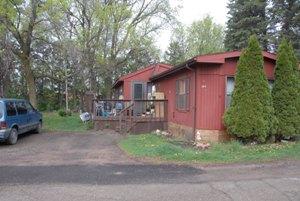 APPLICATION PROCESS: We must protect our investment and the well-being of our current tenants, so not just anyone can live here. Applicants must undergo a screening process to verify they have no drug, crime or serious credit problems and will be a good neighbor to the rest of our tenants. If you are approved as a tenant, this process will make you feel secure that your new community will remain pleasant for you. The application process includes a discussion with our park manager and completing a two-page application. The application includes asking your permission to conduct a background criminal investigation, credit check and your authorization for us to speak to your past landlords and current references. This process is usually conducted within 48 hours of our receipt of your completed application.
Click here to get a copy of the RENTAL application


OWNERSHIP: Woodbury Estates Mobile Home Park is owned by Prairie Hill Properties, LLC, a South Dakota limited liability company.
OWNER'S PHILOSOPHY: We operate a pleasant community that has a no-drug, crime or domestic dispute policy. We employ an attentive manager to keep it that way. If your lot has a maintenance issue, it will be repaired with a sense of urgency. We realize there are many rental choices in the area so we show our appreciation by providing an affordable and constantly improving community. We respect you and appreciate your business!
PHOTOS OF THE PARK: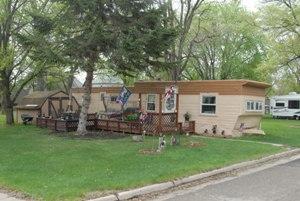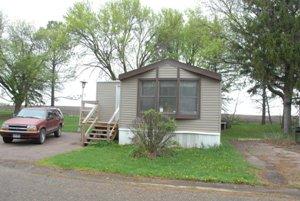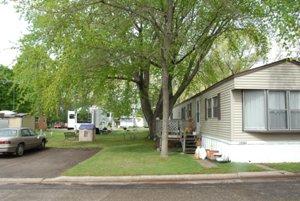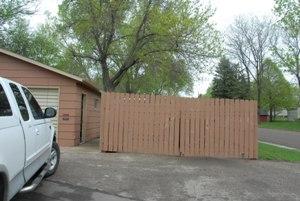 ---
MADISON AREA INFORMATION