How Deep is Your Mine?
By Mike Johnson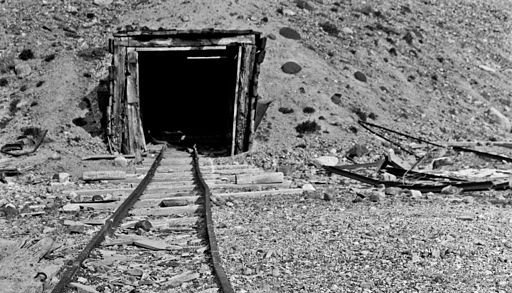 Opportunity is everywhere if you have the eyes to see (How I Turned a Folding Chair Into $315,000).
But every nugget of opportunity has a corresponding mother lode if you just dig a little deeper. Most people just happily harvest the nuggets lying on the surface, never realizing how close they came to bigger riches.
Twenty-five years ago, when I landed a big freelance writing client, my family could live anywhere in the world. We chose Cody, Wyoming due to its beauty, low taxes, old-west culture and its proximity to Yellowstone National Park. The town of 10,000 was just big enough to fill our needs yet small enough for a wholesome, peaceful life. Itís very quiet here for seven months, but due to Yellowstone just 50 miles away, very busy for five months.
The town was founded by entrepreneur and showman Buffalo Bill Cody, so itís loaded with fascinating history. In the years around 1900, Buffalo Billís Wild West Show traveled the world and made him the most famous person on earth.
Assaying the Value of the Ore
Now, as a writer, all this history presented an obvious opportunity.
I couldíve written an article and sold it for a few hundred dollars.
I couldíve dug a little deeper and written a book that might have earned a few thousand dollars.
I couldíve dug deeper still and written a historical tourist guide, filled it with paid advertising and distributed it to visitors and earned about $20,000.
But this opportunity felt like something bigger. All these valuable opportunities near the surface just convinced me that if I mined the idea deeper, there was a mother lode waiting to be discovered.
We knew that 500,000 tourists travel through Cody each summer on their way to the east gate of Yellowstone. These people are even more interested in our western history than us. The renowned Buffalo Bill Center of the West, with five world-class museums under one roof, is located in Cody. They do a great job of presenting history inside, attracting 200,000 customers each summer. But nobody was presenting Buffalo Billís history outside, throughout the community he built.
Pay Dirt!
So instead of writing an article, a book, or a tourist guide, I wrote a 60-minute city tour that was delivered by two western guides on a motorized trolley that traveled a 24-mile route throughout Cody.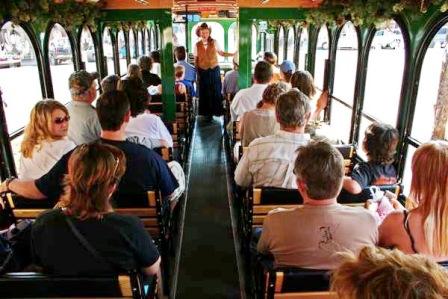 My wife and I purchased a used trolley, started the business and performed that tour to 38 people per trip, four trips a day, for 120 days each summer at $20 per seat. Over nine summers, we earned more than a million dollars profit and then sold that business for $300,000. It still operates today.
All we did was mine an obvious opportunity a bit deeper than most people were willing to dig. Cody had operated 105 years without a city tour until ours started in 2001. Over all those decades, many other writers had harvested the obvious nuggets of articles, books and tourist guides. But nobody had realized these nuggets were clues pointing to a buried mother lode.
When youíre the only one to recognize a bigger treasure exists, you have a tremendous advantage over every other miner. And when you harvest that mother lode, it makes all those nuggets on the surface seem small. All you have to do is expand your vision as you gaze upon opportunity.
We Still Didnít Harvest it All!
Despite our vision, we were still pikers. We couldíve dug deeper still and found an even larger mother lode, if we had desired to franchise the business. We couldíve created a nationwide empire. But we didnít want to work that hard. So we traded our trolley money for another mobile home park, adding to the passive income streams that allowed us to retire early. The opportunities you chase must match what you truly desire from life.

What opportunities are you currently mining? Might they have larger veins of income if you just dig a little deeper? Is there a mother lode buried just below your current income stream?

###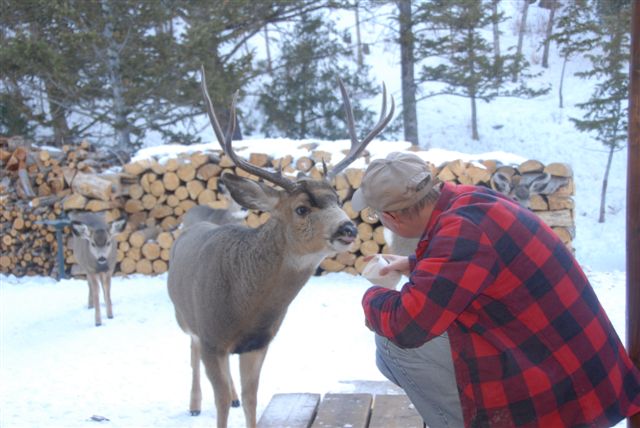 Mike Johnson made the journey from jobs to freelance writer to entrepreneur to passive income to early retirement. Now Mike teaches people how to skip right to passive income and early retirement at WorldsBestWriter.com
Once I learned how to BUY passive income, I stopped chasing the bucks and the bucks started chasing me!