Mike Johnson
PO Box 287, Wapiti, Wyoming 82450
Voice (307) 587-2331
E-mail mj17@vcn.com Mike's Websites: Hundreds of Mike's Empowering Articles & Posts
Mike Johnson is a retired entrepreneur and freelance writer/reporter/editor who has sold two million words since 1991. His work has appeared regularly in business newsletters, web sites, consumer and trade magazines, ad agency assignments, books, newspapers and radio.
Business Owner
2005: Mike & Margie Johnson were named Business People of the Year for the entire State of Wyoming by the Wyoming Association of Realtors. mikeleejohnson.com/businessperson.html .

2005-2012: Mike conceived, started, and operated EverythingCody.com, a portal website for Cody, Wyoming. The website was a free daily newspaper and "Owner's Manual" for the city of Cody. It evolved into MikesNewsNet.com, one of the nation's best sources of hard-to-find, behind-the-scenes national and economic news. Mike retired the site seven years after its creation.

2003-2020: Mike and Margie owned Pioneer Properties, LLC, a real estate investment company. Their properties included a 36-unit community in Cody, Wyoming that offers rentals of mobile homes, cabins and storage space as well as mobile home sales and financing called Rivers Bend Mobile Home Park

2009-2020: Mike & Margie owned Bear Mountain, LLC, a real estate investment company. Their property included a 48-lot mobile home park in Powell, Wyoming, called Scotts Granite Park.

2015-2019 Mike & Margie owned Red Fox Properties, LLC, a real estate investment company. Their property included a 72-lot mobile home park in Madison, South Dakota, called Woodbury Estates.

2004-2020: Mike and Margie founded, owned and operated Two Bear Audio, an audio production company that researches, writes and professionally produces audio scripts. Their first project was the writing and producing of a historical audio tour for the Buffalo Bill Dam. The dam visitor center rented the tour and a CD player to visitors to enhance their interpretation experience. The Johnson's provided the entire turn-key package - tour research, writing, production, equipment and signage. Two Bear Audio

2001-2009: Mike and his wife Margie founded, owned and operated Cody Trolley Tours in Cody, Wyoming - Buffalo Bill Cody's town in the Rockies. The seasonal business provides one hour, narrated city tours in two motorized trolleys. Mike wrote the business plan, secured conventional financing, and with Margie's assistance, launched the successful operation in January 2001. The business was successfully sold in November, 2009. Cody Trolley Tours

2003-2005: Mike and Margie founded, operated and managed the mass transit bus system for the City of Cody, Wyoming. The couple managed Cody Over Land Transit (COLT) through a professional services agreement with the city through September 17, 2005. Mike developed and launched the program after securing funding through state, city, business and economic development sources.

1993-1996: Mike and Margie founded and operated the Greater Pine Island Treetop Gazette, a full-color, community newspaper on Pine Island, Florida. Editor & Publisher featured it nationally for its no-crime, no-controversy policy and it was the newspaper of choice by 62% of the local readers despite competing directly with a corporate-owned weekly that had been publishing for 18 years.

1990-1991: Mike and Margie founded and operated Margie's Snack Shoppe. This was an honor-box snack vending company that placed the boxes in office breakrooms. The couple built the business up to 50 locations then successfully sold it.
Published Work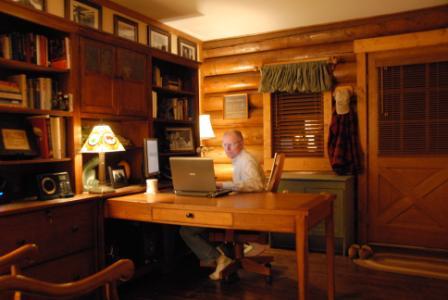 Ad Agency Writer: 1998-2005: Authored articles, press releases, executive speeches, brochure copy, sales letters, product names, case studies, web site content, how-to marketing articles and award nominations are some of the projects Mike has created for advertising, marketing and public relations firm RMR & Associates. Mike's award nomination narratives have helped RMR clients earn the 1999 Ernest & Young Master Entrepreneur of the Year Award, 1999 U.S. Chamber of Commerce Blue Chip Enterprise Award, 2000 Chamber of Commerce Blue Diamond Award, 2001 Maryland High Technology Council Executive of the Year Award and top-five finalist for the 2002 SIIA CODIE Corporate Achievement Award.

Senior Contributing Editor: 1996-2002: During his six-year, freelance association with Clement Communications, Mike contributed more than one million words for five different newsletter titles, including two that he helped launch. One of these, "The Supervisor's Guide to Improved Customer Service & Retention" is an eight-page, nationally distributed bi-weekly, subscription-supported product that presents case studies, advice and articles about the most successful companies in America. Mike wrote the first 157 issues of this newsletter before the writing was taken in-house.

Co-Editor: 2001-2002: Mike helped launch and write a nationally distributed, monthly subscription-supported newsletter for The Coding Institute, a unit of Eli Research. Mike provided how-to content for "Medical Office Receptionist," an eight-page product that improves receptionist skills and productivity.

Marketing Collateral Writer: 2000-2001: Software company RightNow Technologies utilized Mike to write product brochures, reviewer's guides, sales letters, vertical briefs, Powerpoint presentations, demo guides and white papers.

Author: 2000-Present: Mike is the author of "The 101 Best Web Sites For Business Executives" for Soundview Executive Book Summaries. The 52,000 word book shares and reviews the top three web sites for each of the 101 business and personal topics most important to executives. Mike also wrote "101 Ways to Provide Exceptional Customer Service Today." He shares this 16-page booklet to anyone as an employee training aid and promotional marketing tool. Mike also wrote "43 Ways to Earn Cash Today" and "44 Ways to Earn Cash Tomorrow" to help people during these trying economic times. Mike's newest project is the "Million Dollar Letter" which freely teaches people how to retire within 12 months.

Other Side of Creativity (OSC) Business Columnist: 1998-2001: Mike wrote "The Workafrolic" for OSCweb.com. The online workplace column shared techniques that make business more fun and effective for employees, supervisors and entrepreneurs.

Freelance Writer: 1991-2020: Mike's articles have appeared in many consumer and trade magazines, web sites, newspapers and business publications across the country. Some of these include The Optimist, Troika, Convenience Store Decisions, Home Office Opportunities, Modern Baking, Real Estate New York and the Dallas Business Journal. Mike can write for any industry.

Syndicated Columnist: 1991-current: Free inspirational column entitled Consider This... has appeared regularly in The Optimist, Lake Minnetonka Navigator, Dream Forge Online, Good Times Magazine and Broadcast Partners. The self-syndicated column was an Independent Free Papers of America (IFPA) award winner.

Boomers.com Men's Club Columnist: 1999: Mike's online column, "One Less Rib," covered issues facing men aged 35 to 55 -- those in the largest population bubble -- the Baby Boomer Generation. Using interesting research, engaging wit and occasional humor, the column covered topics such as relationships, aging, violence and desire.

Journalist: 1992: Pine Island Eagle. Wrote 150 feature/news articles for this weekly newspaper in addition to a regular weekly column and occasional photography assignments.
Corporate Management Experience
1999: Management consultant for Shoshone First Bank. Mike's reputation as a customer service expert convinced the bank to ask Mike to draft a plan to help improve the organization's customer service and employee hiring, reward and retention performance.

1981-1991: Ten years with the Southland Corporation, (7-Eleven Stores) the last four as the Market Manager in charge of the 55 store market area of Ft. Myers/Naples Florida. Oversaw 550 employees, $60 million in annual sales and led his operating area in numerous profit, accounting, marketing and personnel categories.

1974-1980: Six years with McDonald's Corporation, the last two as the head Store Manager for the busiest restaurant in Ft. Myers, Florida. On a visit to Mike's restaurant, McDonald's President and CEO, USA, Ed Rensi, called his store's customer service the best he'd ever seen and sent a film crew to the location to shoot a training video.
Other Skills and Experience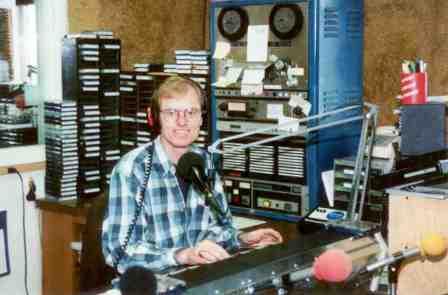 Comedy Writing: Mike was a popular "sit-down" comedian in the America Online (AOL) Author's Lounge. Mike also graduated from Gene Perret's 1998 Round Table Comedy Writers' Conference where he trained under Gene Perret (wrote for Bob Hope for 30 years) Joe Medeiros (head writer for Jay Leno), Liz Sage (wrote for The Carol Burnett Show) and Dobie Maxwell ( a headlining stand-up comedian).

Radio DJ:(Feb. 98 - May 99) Mike was part-time on-air talent for KODI 1400 AM / KTAG 98 FM. He combined his speaking skills with sound news judgment and humor to create an entertaining, informative and fun program.

Grant Writing: Mike discovered the funding source and wrote the narrative for a grant request that helped Cody High School secure a $15,000 Community Technology grant from U.S. West. The grant allowed the school to purchase 11 computers that were heavily used by students and community members.

Computer Proficiency: Mike uses high-speed Internet access every day of his life for research, e-mail and online chats with clients and writing peers. His equipment has full design and photography capabilities to create just about any printed or online editorial or advertising product.

Speaking Experience: Guest appearances on local television and radio talk shows. CAREER SUCCESS SEMINARS presented to Lee County high schools, libraries and as an adult education instructor for the Lee County Public School System. Motivational speeches given to many organizations.

Volunteer Work: Volunteer mentor of writers, investors and those eager to retire, Past President of the Career Education Advisory Council, Charter President of the Greater Pine Island Optimist Club, government liaison for the Stringfellow Road Bike Path Group, member of the Cody Public Schools Superintendent Search Committee, career guidance volunteer for the Nations Association, umpire for the Pine Island Little League, guest speaker for Cody High School "Career Days," volunteer for the Park County Humane Society and Western Border Collie Rescue, past member of the Cody Rotary Club, past member of the Cody Economic Development Council, past president of the Cody Country Chamber of Commerce Marketing Council and past member of the Cody Chamber of Commerce Executive Director Hiring Committee.

Personal: Mike, 66, has been married to Margie for 45 years. The couple has two daughters. Mike enjoys brainstorming, reading, writing, mentoring, dogs & cats, ping-pong, hiking, hobby-farming, RVing, history, economics, exploring information rabbit holes and talking to his herd of mule deer. Mike lives on a mountain within sight of Yellowstone National Park.

Life Philosophy: We become what we think about.

Mike Johnson's Home Page